for

Health Care Providers
Perspective from K. Heck, a Veteran in Oklahoma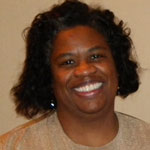 I was diagnosed with HIV almost 24 years ago. It was in November 1987, while I stationed at Woodbridge Air Force Base in the United Kingdom. I don't remember much about that time except that everyone--members of my squadron, the doctor at the hospital who notified me, and anyone else who was part of the notification--handled it with great care and consideration. I was allowed to prepare for my assignment to Wilford Hall Hospital at Lackland Air Force Base in San Antonio, Texas.
Sometimes situations got a little crazy, but nothing was too stressful for me to deal with. I received the best care and consideration from the staff responsible for all of our care during that time. In September 1993, I was medically retired from the Air Force due to low T-cell (white blood cell) count. In 1995, I was diagnosed with AIDS because my T-cell count fell to 24.
Since I retired from the military, all my HIV care and medications have come from VA hospitals and clinics. I'm truly grateful for the VA because I don't know what I would have done or how I would have afforded the medications for my care. Some Veterans may have had bad experiences with the VA, but my care has been excellent, and I've lived to see and experience the improvements that the VA has made over the years.
I've moved around quite a bit and have gone to various VA facilities. Though each one has been a little different, they've all treated me well. I sincerely appreciate the VA. There are only a few changes I would make: I would love to see more training for clinicians who are not used to dealing with HIV/AIDS patients, and for new hires (ignorance of HIV can lead to discrimination toward patients). I would also like to see client sensitivity training for doctors, nurses, and other providers who have dealt with the disease for so long that they may have forgotten how to treat the people who are living with it. Most of all, I would like to thank the VA and all those who work within the VA for providing some of the best medical care to those of us with HIV or AIDS who are longtime survivors!